Hello and Welcome
FEL 2021
The objectives of the Flexible Electronics (FEL) Department are in the development of technological bricks required for the realization of electronic components that are complex, flexible and/or stretchable.
Manufacture of autonomous, ultra-thin, flexible and conformable devices have spread the research from nanomaterials, energy management to heterogeneous integration on flexible / stretchable substrates. We are very active in applications such as: smart interfaces (human-machine interface), IoT, smart sensing, biorobotics/mimetics.
Latest news:
September 2021, After few months, back full time in presential work celebrated by our department group day in Saint Pons. See our new department picture… our group inflate quite substantially.
October 2020, want to do academic, we have multiple job offers PhD, research engineer, postdoc and internship, click on the link towards Job offers
Article in Science & Vie by Prof. Thierry Djenizian and Prof. Jean-Louis de Bougrenet de la Tocnaye :
https://www.science-et-vie.com/corps-et-sante/la-lentille-de-contact-augmentee-devient-autonome-49896
Award of the SCS World-Class Cluster (December 2019)
  https://www.pole-scs.org/2019/12/06/palmares-des-trophees-2019-retour-sur-nos-rencontres-business/
  https://www.mines-stetienne.fr/panoramines/2019/12/06/le-cmp-recoit-le-prix-de-la-recherche-appliquee-du-pole-scs/
https://blogrecherche.wp.imt.fr/2019/10/03/lentille-autonome-augmenter-la-vision-humaine/
 Contribution of Prof. Thierry Djenizian to the Cahier de veille 2020 de l'IMT entitled: Numérique Durable
https://www.fondation-mines-telecom.org/news/numerique-enjeux-industriels-et-imperatifs-ecologiques/
Our department "has produced" many new doctors in Science : Omar Kassen (2019), Severine de Mulatier (2019), Simon Regal (2020): congratulations to all of them, they did a great job
Jan. 2020, Launch an IPCEI project named Flexeo that intends to create multistack, versatile and flexible electronic for various sensing applications. This large project will occupied many PhDs and postdoc in our department. Contact: Prof. Sylvain Blayac.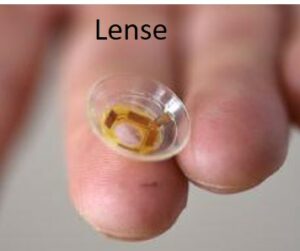 Contact
Department head
Prof. Thierry Djenizian
Tél. : 04 42 61 67 60
thierry.djenizian@mines-stetienne.fr
Centre de Microélectronique de Provence – CMP Georges Charpak
Département d'Électronique Flexible
880, avenue de Mimet- 13541 Gardanne