#Covid-19 – Travel to France: Information for international students and Researchers
Insurance
If you own the European Health Insurance Card (EHIC) or the SE401Q106 (Quebec), or any proof of international student insurance coverage, you do not have to be affiliated to French Student Social Security. In every other case, subscription to to the Student Social Security is compulsory. The minimum annual cost for the basic insurance is approximately 200 €, to be paid at the EMSE office of the registrar during the Welcome Days (optional supplementary benefit coverage between 60 and 400 € annually).
Campus France procedure / Visa procedure
If you are applying to a 2nd or 3rd year of a Bachelor's or to a Master's degree you must follow the "Studying in France" procedure to obtain a student visa.
If you are not a European Union citizen and if you are not residing in France before entering your programme at MINES Saint-Étienne, you must ask for a visa in your home country before starting your programme at MINES Saint-Étienne. This visa is called "long-time visa considered as a residence permit for student".
WARNING: the visa called "long-time temporary visa for student" is more restrictive, you are not allowed to work during your studies even for an internship and you must leave France at the end of the visa – no extension is allowed. This visa is therefore not recommended for your studies at MINES Saint-Étienne (especially if an internship is a part of your programme).
WARNING: if you enter France with the wrong visa ("short-time visa" or "tourist visa"), you may be asked to go back to your country before applying for a new (correct) visa.
In any case, MINES Saint-Étienne shall not be considered responsible for any error in your visa procedure.
For 42 countries listed hereafter, you must follow the "Studying in France" procedure.
Create your private electronic file, follow the instructions and fill in the appropriate fields of this application form with your personal ID attributed by the procedure. If necessary, contact the Campus France space for your country of residence for more information.
Any document that is requested in the Campus France procedure may be omitted in this application package.
The 42 countries are: Algeria, Argentina, Benin, Brazil, Burkina Faso, Burundi Cameroon, Chile, China, Colombia, Comoros, the Republic of the Congo, South Korea, Ivory Coast, Egypt, United States, Gabon, Guinea, Haïti, India, Indonesia, Iran, Japan, Kuwait, Lebanon, Madagascar, Mali, Morocco, Mauritius, Mauritania, Mexico, Peru, Senegal, Democratic Republic of Congo, Russia, Senegal, Singapore, Taiwan, Togo, Tunisia, Turkey and Vietnam.
If you are from another country, please contact directly the French Embassy or French Consulate for your visa.
Immigration and visa information
If you are planning to study at Mines Saint-Étienne and you are not a citizen of the European Union (EU), you may need to apply for a visa in order to enter France.
Immigration laws change frequently, so for the most up-to-date visa information, we recommend that you visit the
French Government's dedicated webpages
(many languages are available: English, Spanish, Chinese, Russian and Arabic).
See this page
for visa assistance.
Campus France
will provide you with a full overview of
the different types of student visas
.
Once in France and for first 3 months following your arrival in France, for training or a course exceeding six months, you will be issued a long-stay visa, equivalent to a residence permit. This visa is called "VLS-TS student visa" and allows you to pursue studies in France for a period of four months to one year. It must be validated upon your arrival in France.
It entitles the holder:
You can validate your VLS-TS visa online
As soon as you arrive in France, you must validate your visa
. The process is entirely online: you can do everything remotely, at home, on your computer. You must validate your visa within 3 months of arriving in France at the very latest.
To do so, go to this website
.
What do you need to validate your VLS-TS visa?
You will need:
a valid email address,
information on your visa,
your date of arrival in France,
your home address in France,
a bank card to pay online the fee for issuing the residence permit.
What if you do not have a bank card?
Don't worry! You can buy an electronic stamp (
timbre électronique
) at a kiosk, at a dedicated terminal, and pay in cash.
The Student Welcome Desk
, once in Saint-Étienne or Gardanne, can provide you help with your visa formalities. Take the time to have a look at
Saint-Étienne, and especially the FAQ. (link at the bottom of the page).
Online appointments will be organised very soon by Mines de Saint-Étienne for its students on Thursday afternoons, mainly to check that everything is OK.
Renewing students at Mines Saint-Étienne
From 17 September 2020, the procedure for renewing student residence permits becomes dematerialised. You must submit your renewal application on the
ANEF website
(national site). There is no other way to renew your permit.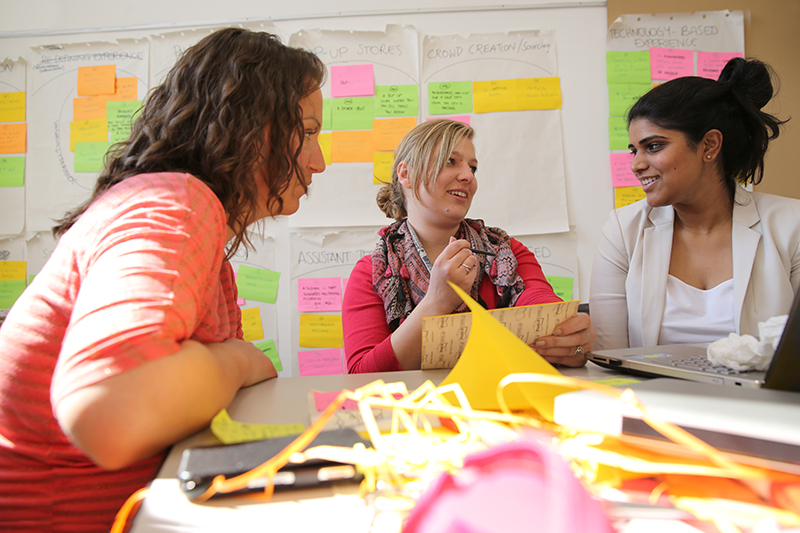 Master of Science Tuition Fees-French Government New Policy from 2019
From September 2019 Non-European students will be required to pay 3.770 euros to enrol on a Master of Science programme in France. In the case of a bilateral agreement between your home institution and Mines Saint Etienne, fees can be waived.
For more information, see Campus France.
For Government grants see embassy web sites.