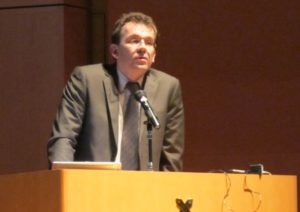 The SPIN Centre develops its expertise in the field of Chemical Engineering applied to dispersed systems : grains, particles, drops, bubbles, porous media, … Most of its staff belongs to the CNRS joint research units UMR 5307 and UMR 5600
Currently, more than 80 employees and students are working at the SPIN Centre in a stimulating interdisciplinary research environment. A great number of collaborations are established with research groups worldwide as well as with SME or major industrial companies.
Enjoy discovering our R&D activites !
Prof. Jean-Michel HERRI
Director of the SPIN Centre