Open Archive of the École des Mines of Saint-Étienne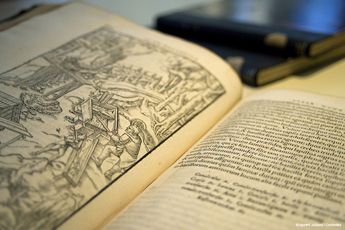 Our objective is to build a site where all the scientific publications made by the scientists at our five research centres can be made accessible. Their work will be available to themselves, our institute and to research scholars worldwide.
École des Mines has now joined the HAL open access archive with other French research institutes and is proud to allow free access to scientific publications for all within the framework of publishers and authors' intellectual property rights.
HAL is a multi-disciplinary open access archive for the deposit and distribution of scientific research papers, whether they are published or not, and for PhD dissertations. The documents may come from teaching and research institutions in France or abroad, or from public or private research centres.